Finding the perfect country to host your fairy-tale moment is tricky. The location must have critical elements to make the day perfect including a dreamy venue, professional suppliers, and countless options for food, flowers, pre, and post-wedding activities, and even favors.
The awesome thing is that Greece has all of these – jaw-dropping sceneries, talented florists and photographers, high-end and budget-friendly stores for wedding needs, and of course, best Greek wedding planners to ensure that your big day is flawless and magical from start to finish.
If you need more convincing, we've listed down reasons why you should put Greece in your destination wedding bucket list. Read on!
Dream Wedding Come True
Whatever wedding style you want, you can achieve it in Greece. The country's many offerings and options for necessary wedding elements ensure that the happy ending that you have always dreamed of will come true.
1. Vacation Lovin'
Your ultimate trip to happy ever after.
Share your love for adventure and vacations to your guests by bringing your wedding to Greece! Greece is not only a destination wedding spot but a hideaway for rest and recreation. To make your wedding more exciting, let them choose a pre-wedding activity that suits their taste — a tour of the cities for some cultural immersion, exploration of the islands for adrenaline-pumping adventure, or staying in at one of the country's villas for full-on relaxation.
2. Party Pleasures
Dance your way to forever.
If you're a music and party-loving couple, then Greece is just the place to get married. The country has a colorful nightlife, especially at city centers where you and your guests can enjoy good food and music. You can infuse this scene to your wedding by hiring a local DJ or having your reception at one of the bars! This is also a great way to add a local touch to your wedding – partying Greek style!
3. Gorgeous Olive Groves
Green and glorious.
Greece is not only rich in beautiful architecture but is also home to gorgeous gardens and olive groves that can serve as your Greek wedding venue. These lush locations need little or no tweaking as the trees and plants will serve as your natural decors and backdrop. You can also ask your wedding planner to set everything from scratch. Arches and canopies of olive trees for the most romantic and refreshing ambiance! If greenery is your theme, then Greece is just the location to say yes to forever.
4. Castle Celebration
A princess in your own fairytale.
Be an aristocrat for a day with a fairytale wedding at one of Greece's medieval castles! Say yes to your soulmate surrounded by your whole family and friends in a celebration fit for royalty. Crete, Messinia, and Rhodes have their own castles (or ruins) where you can have a pre-wedding shoot whilst some islands have castles where you can actually tie the knot. There's no better place to have your happy ever after than in Greece.
5. Minimalist Magic
Small effort, big impact.
If you're the type of couple that's looking for a clean and minimalist touch to your wedding in Greece, getting married with a backdrop of Cycladic architecture is key. White-washed buildings with highlights of blue that can go from neoclassical to medieval will complete the overall look, cubic and flawlessly simple structures that you can only encounter in Greece.
6. Elite Elegance
Love in the time of luxury.
It's go big or go home for your wedding, right? If you want to make a statement, opt for the best of the best. Have a luxury wedding at one of the country's 5-star hotel by the beach or aboard a sleek yacht! There are a number of ways to include extravagance to your wedding like renting a Greek island villa, chartering guests via helicopter, and hiring world-renowned chefs to cater your reception. The options are endless!
7. Winery Wonderland
Wine-derfully Magical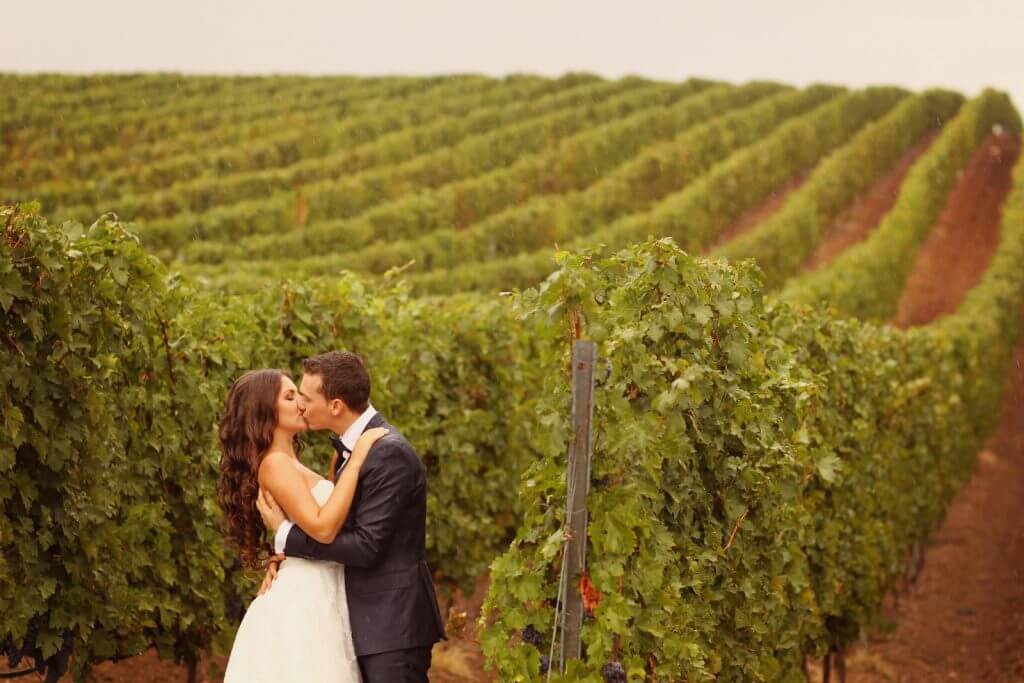 Fan of wine? If you're enthusiastic about wine, then you should know that Greece is not only about olive oil and cheese as the country is littered with hundreds of lush vineyards for bottles of crisp reds and whites. Toast to your happy ever after by doing wine tours with the whole wedding party. You can also get married at one of the vineyards surrounded by greens and nature complemented by a stunning view of the sea.
8. Celebrity Standards
Lights, camera, I do!
If you're about the glitz and glam, live like a Hollywood power couple when you get married in Greece. Islands like Mykonos is a popular nuptial spot to celebrities and international personalities. Tying the knot here ensures that you only get 5-star treatment from all of your suppliers who are used to catering to the demands and preferences of the elite.
9. Artistic Soul
A colorful union.
If you and your partner are patrons of the art, Greece has the best venue selections for your wedding. The country is home to a number of alluring and awesome ancient open theaters and galleries to tie the knot at. Imagine being surrounded by fine artwork from the bygone era. Your love will surely last the test of time like these beautiful creations.
Vibrant Venues
Whatever your wedding style and no matter how small or large the wedding party is, there's always a perfect venue for your big day in Greece.
10. Seaside Glamour
Sea, sun, and stars.
No other country can top the beauty of Greek beaches. Surrounded by the sea, Greece offers turquoise waters and stretches of sand of different shades. Have a laidback celebration and feel the warm sand during the ceremony and have a romantic dinner after under the Greek stars in Zakynthos, Crete, or Spetses. Nothing could get dreamier than that.
11. Better Two-gether
The perfect mix and match.
If you and your partner can't decide on the ideal wedding style, why not mix both and create a theme that is uniquely your own? The country has a number of venues to cater to this type of demand. Want to do your wedding outdoors but with a touch of glam? You can at a romantic woodside wonderland in Greece!
12. Unique Euphoria
Exceptionally enchanting.
Your wedding will be a sure standout and one-of-a-kind when you bring it to Greece. The country has a lot of delightful surprises under its sleeves like exotic and hidden islands where you can exchange your vows, volcanic terrains where you can bring your guests, and a distinct culture that is rich and colorful that can wow just about anyone. There's no experience like a wedding in Greece.
13. Traditional Treasure
Charm of Greek culture.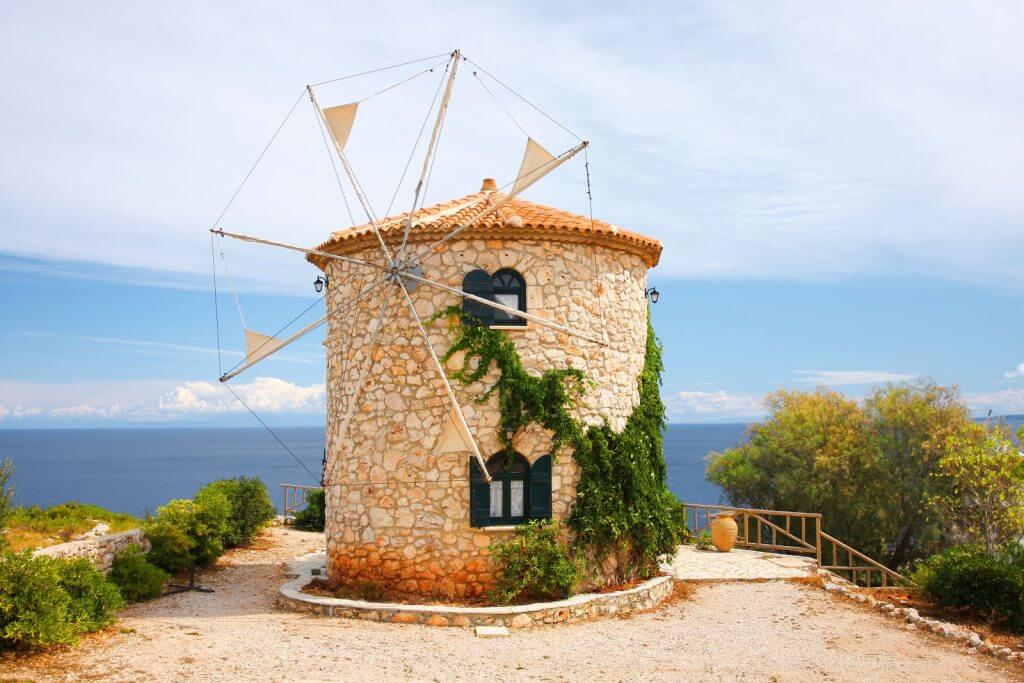 Go traditional on your wedding by infusing local elements of the country. You can start by consulting our Greek wedding planner as she knows the ins and outs of Greece. Tie the knot at a traditional white-washed village, your planer will guide and help you with the best options including chapels, local musicians, cuisines, and even favors.
14. Love Boat
Your intimate escape.
If you want only your closest family and friends to attend your wedding, do it in Greece. Getting married away from home ensures that you only get to share this precious moment to the people who matter. Take it to the next level without gatecrashers and pedestrian by having a wedding on board! Do it in the middle of the sea via a sleek and luxurious yacht. Ask your wedding planner in Greece how!
15. Private Paradise
Your sweet retreat.
You have the freedom to get creative with your wedding when you do it in Greece. How about on an inhabited island? Yes, you can in Greece. The country has countless venue options to help you realize the wedding you deserve. There are a number of venues that complement any style or theme. A shipyard wedding? No problem! Saying I do at an art gallery? Possible!
16. Ancient Allures
Create history together.
Greece isn't called the "Cradle of Western Civilization" for nothing. This country is teeming with rich history and vibrant culture that every guest that goes here leaves charmed and smitten. Let the number of galleries, museums, buildings, and archeological sites take you back to the country's ancient glory. Let this unforgettable and wonderful country be the backdrop of the best day of your life.
Nothing Does it Like Greece
Here are more reasons why you should tie the knot in Greece.
17. Perfect Spot
Locations you'll adore.
Perfectly located between Asia and Europe, this Mediterranean gem offers the best of both worlds, a fusion of classic and exotic — something that is uniquely Greece. Its spot on the map makes it the ideal place to gather your guests from all over the world. Immerse your guests with Greece's various influences through history, art, and food!
18. Sweet Sweet Sunshine
Warm and wonderful.
No need to worry about your day being ruined by unexpected rain. Greece offers almost 365 days of fine weather and sunshine, winning gold when it comes to countries with the best climate in the world. This enables freedom to choose where and when to have your wedding, be it indoor, outdoor, on top of a cliff, or on an island in the middle of the Aegean.
19. Romance Radiates
Nothing glows like the Greek light.
There's a distinct magic in Greek light that makes saying I do in this country more romantic and utterly dreamy. Your love will surely illuminate as your big day gets highlighted by the most magnificent and fairytale-like glow.
20. Easy Access
Breezy and laidback travel.
Getting here is easy and hassle-free as flights from all parts of the globe are cheap and frequent. Inter-island commute and moving around are also a breeze as most have their own airports, with chartered ferries, yacht, and helicopters also available.
21. Standout Service
Fun and pleasing planning.
Getting married in Greece is an awesome choice in terms of snagging the best suppliers as the country is known for topnotch service – getting you the value for your money and the deal that you deserve. Your tab doesn't run by the hour, instead, you can get all-in arrangements, with your wedding professional's time dedicated only to you and your dream wedding.
22. Feels Like Home
Safety is guaranteed.
A wedding in Greece is a safe affair as you will instantly feel at home upon landing. The country is friendly to anyone who enters and known to have no enemies. You can go out with the assurance that you won't get into trouble or get mugged.
23. A Feast for the Eyes and Senses
Witness heavenly sceneries.
When it comes to the most stunning sceneries, Greece tops the list. From majestic sunsets and sunrises down to spectacular mountain views and beaches, no other country can compare. Each island has their own unique sight that you and your guests must not miss including Santorini's sunsets, traditional villages, and cliffs, Athens' ancient architecture, Zakynthos' beaches, and Mykonos' windmills to name a few. Get to see all of these and more when you bring your wedding in Greece.
24. Greek Gastronomy
A kaleidoscope of flavors.
If you're a fan of cheese, olive oil, and fresh produce and seafood, then you're in for a treat when you decide to have a wedding in Greece. The country is popular for the tastiest cuisines prepared with only the natural and local ingredients that will impress even the pickiest palate. There are a number of restaurants and taverns around the islands where you can sample authentic Greek food, just the right venue to host a pre-wedding dinner with your guests.
25. Take Me to Church
Love is our religion.
Greece is a melting pot or cultures and religions, so getting married here regardless of the church you belong to is possible. Although Orthodox is the main religion, Hindus, Muslims, and Christians can all get married here. Greek Islands have their own churches and mosques where you can tie the knot. You may also opt to have a symbolic ceremony instead. Everything's virtually possible.
26. Love Wins
Out and proud.
All race and gender are welcome in Greece! The country proudly supports the LGBTQ community and is actually cited as one of the most liberal countries in Southeast Europe. No judgment and discrimination just love.
27. Superb Suppliers
Talent that can't be topped.
The first thing you should do once you have decided to get married here is to hire a local wedding planner. This is an advantageous move on your part as she will be able to help you even before you land in Greece. She will take care of everything, from booking the venue down to the nitty-gritty paperwork. She will also make sure to hire all the best suppliers from florists down to photographers. Your big day will be amazing! It's also worth mentioning that in recent years, famous photographers have moved and became mainstays of Greece. Exciting!
28. Warm Welcome
Smiles straight from the heart.
Being hospitable has been ingrained in Greek culture since time immemorial that's why visiting here always means a warm welcome and even warmer smiles. The country is so hospitable they have their own concept for it. Experience "Xenia" and be amazed at how the locals go the extra mile to make you and your guests feel at home.
29. Friends for Keeps
Locals you'll adore.
Speaking of hospitality, one of the highlights when going to Greece is meeting the locals. The Greeks are warm and friendly people, always there to lend a hand, making sure that you are comfortable outside your home country and comfort zone. One thing you should look forward to is creating a bond and a lasting friendship with the locals as they will be the ones to give you tips regarding the most beautiful spots, most delicious food, and of course, the best deals.
30.Your Own Paradise
Awesome accommodation.
Another important thing to consider when having a destination wedding is the accommodation. Of course, you would want only the best and comfiest lodging for all of your guests. The great thing about Greece is that is has a wide number of accommodation that suits all types of budget. From five-star hotels, chic boutique hotels and private villas down to hostels, bed and breakfasts, and inns, you will never run out of options.